Classic Oolong Tea
₹479.00 – ₹719.00
Oolong tea is a traditional semi-oxidized tea made by withering the plant in direct sunlight and then oxidizing it before curling and twisting it. Oolong tea is neither a black nor a green tea and is often classified as a distinct form of tea. Chai Aroma procures fresh Oolong tea from the elevated tea gardens of Assam.
Benefits:
May Help Prevent Diabetes
May Help You Lose Weight
May Improve Brain Function
May Improve Heart Health
| | |
| --- | --- |
| Weight | N/A |
| Origin | Assam Tea |
| Weight | 50g, 100g, 250g |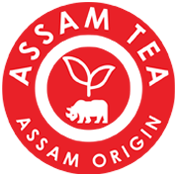 Assam tea is a black tea named after the Indian state of Assam, where it is grown. Assam tea is made exclusively from the Camellia sinensis plant. The state of Assam, which lies on both sides of the Brahmaputra River, is the world's largest tea-growing area by production. While Assam is most commonly associated with the region's distinctive black teas, the region also produces smaller quantities of green and white teas, each with their own distinct characteristics.
 Assam has historically been the world's second-largest commercial tea producer, after southern China, and one of only two regions in the world with native tea plants.
-20%
Hot
Rated 3.00 out of 5
₹

239.00 –

₹

799.00
STEEPING YOUR CUP RIGHT IS AN ART
HEAT
Refer to the steeping instructions for this tea.
WATER
Use O2 rich water or RO filtered for best results.
TEA LEAVES
Use 2.5gms or 0.09 oz of leaves for a cup of 180ml water or 6fl oz.
STEEP
Make sure to infuse it for approximately the steep time recommended
PRESENT
It's all on you but you can always go for the cordiments recommended.
Step 1
Place tea bags in a heatproof jug. Pour in 1 litre (4 cups) boiling water and allow to steep for 3-5 minutes. Remove tea bags. Add honey to taste, if desired, and stir to combine. Place in the fridge to chill.
Step 2
Add lemon wedges and mint sprigs to the jug. Allow standing for 1-2 minutes to infuse, then serve in glasses with extra lemon wedges and mint.