Bombay Cutting Masala Chai
₹227.62 – ₹760.95
Warm cardamom, sharp ginger, and exotic fennel seeds are combined with new, solid Assam CTC to create a perfect blend. This makes the perfect cup of indulgence with a little milk and sugar whenever the mood hits.
Benefits:
CTC Masala tea aids in prevention of indigestion and abdominal cramping.
It also alleviates high blood pressure and stimulates circulation of blood throughout the body.
This tea is used to prevent as well as treat morning sickness and it also relaxes the stomach.
| | |
| --- | --- |
| Weight | N/A |
| Origin | Assam Tea |
| Weight | 50g, 100g, 250g, 500g |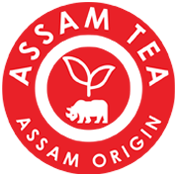 Assam tea is a black tea named after the Indian state of Assam, where it is grown. Assam tea is made exclusively from the Camellia sinensis plant. The state of Assam, which lies on both sides of the Brahmaputra River, is the world's largest tea-growing area by production. While Assam is most commonly associated with the region's distinctive black teas, the region also produces smaller quantities of green and white teas, each with their own distinct characteristics.
 Assam has historically been the world's second-largest commercial tea producer, after southern China, and one of only two regions in the world with native tea plants.
-20%
Hot
Rated 3.00 out of 5
₹

227.62 –

₹

760.95
STEEPING YOUR CUP RIGHT IS AN ART
HEAT
Refer to the steeping instructions for this tea.
WATER
Use O2 rich water or RO filtered for best results.
TEA LEAVES
Use 2.5gms or 0.09 oz of leaves for a cup of 180ml water or 6fl oz.
STEEP
Make sure to infuse it for approximately the steep time recommended
PRESENT
It's all on you but you can always go for the cordiments recommended.
Step 1
Place tea bags in a heatproof jug. Pour in 1 litre (4 cups) boiling water and allow to steep for 3-5 minutes. Remove tea bags. Add honey to taste, if desired, and stir to combine. Place in the fridge to chill.
Step 2
Add lemon wedges and mint sprigs to the jug. Allow standing for 1-2 minutes to infuse, then serve in glasses with extra lemon wedges and mint.
Related products
Halmari Gold Chai Tea (English Breakfast tea): Honored with a silver medal at the Global tea championships in 2019, Halmari's Gold CTC has constantly been breaking its own records. It is the absolute perfect cup if you love drinking tea with milk and other condiments. The pure golden color and absolute briskness of the cup is unmatched.
Benefits:
A great beverage to help to relax when down with cold or fever.
It also aids digestion and helps in stomach cramps.
This mix of ours hails from the gardens of Doomni, which is situated on the banks of Brahmaputra, alongside the Bhutan hills. This geographical location has given them a unique flavour and aroma. The color of the tea is uniquely bright and has the right balance between briskness and mellowness.
Benefits:
A great beverage to help to relax when down with cold or fever.
It also aids digestion and helps in stomach cramps.
Rated 4.50 out of 5
₹

222.00 –

₹

479.00
CTC (Crush, turn, curl) tea is a machine processed and fermented black tea. It is usually less expensive than Orthodox tea. In India, over 80% of the tea sold is CTC tea. The reason behind it is that CTC tea steeps stronger and has a more bitter flavour to it. This gives you the option of preparing it with condiments such as milk, ginger and sugar. In India, majority of the population prefer drinking tea with milk, due to which CTC tea strives here.